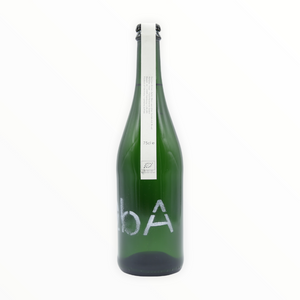 Quince-pear apple wine
2 % apple quince
60 % pear (Alexander Lukas & the delicious v. Charneux)
38 % apples (Finkenwerder autumn prince, Holstein Cox, Ingrid Marie)
​
The aromatic base forms a 40 -hour mature mash. Then cut and filled with pear wine and apple. 
Filled with a dosage retained for it.
​
Style:
Péillant Naturel, which loses almost the entire carbon dioxide by being resistant.
​
Characteristics:
6.5 % vol. / Almost no carbon dioxide / dry / unflitated / minimal sulfur gift (<10 mg / l)
​
Gold yellow quince fruit, honey and pear aroma with an almost mineral appearance. No carbon dioxide, but lactically velvety pear texture, crisp acid and fine mouthwash tannins.