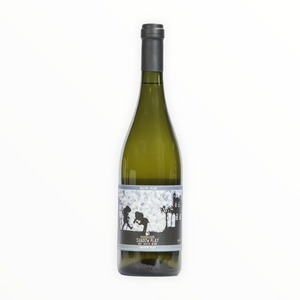 Label: Shadow play white

Origin: northern Greece

Region: hanging from Kamara Oraiokastro Thessaloniki

Variety: Asyrtiko 100%

History of the label: On the label you can see a scene of the traditional Greek shadow theater, called Karagiozis. Karagiozis was the Greek man who was always against the rich conquerors who were responsible for the expiry of the conquered country. Like Karagiozi's "fight" the natural wines against the conventional wines, which are part of the biggest problem in our world, the destruction of nature.

 Taste:

 Bright golden color. Rich, intense nose that unfolds in the glass for minute for minute. The flavors of pears and quince show up at the beginning and are later replaced by the aromas of sage, Achillea and laurel. Harmoniously in the mouth with a long -lasting aftertaste.