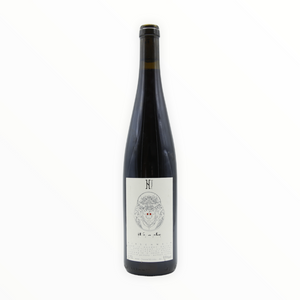 Imagine a nice day. Whether warm, cold, cozy, or celebrated, no matter, the main thing is that you are fine. You opened your bottle of Hassel Kirschwein 20 minutes ago so that it gets some air and are surrounded by her heavenly fragrance. You will determine your full wine glass, which you have just poured out. Made.
You smell the wine and close your eyes. A complex, full -bodied fruity aroma rises into your nostrils. Even if you are happy to enter this new territory, you prepare yourself for the first sip like a jump into the cold water.
Sip one, two, three and Schwupp the half glass is empty. You give a satisfied sigh of you and feel like at the summit of satisfaction. Your taste buds start to adjust the wine and dance with joy samba.
You will immediately refill.
It fits perfectly with meat, fish, pasta and rice dishes, cheese and even dessert.
taste
Production
Matured in the wooden barrel
0% foreign yeast (spontaneous fermentation)
0% sulfur addition