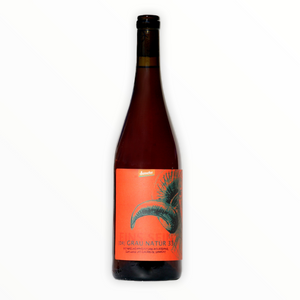 | | |
| --- | --- |
| Vineyard | Winzerhof Linder |
| Wine | [DR] Gray natural 62 |
| vintage | 2020 |
| Winemakers | Ronald Linder and Maik Merbitz |
| origin | Germany - Baden -Württemberg - Endingen am Kaiserstuhl |
| Grapes | Grauburgunder |
| Alcohol content | 13% vol. |
A light red Grauburgunder. The bouquet is complex, is still changing and again. This wine is still on the way of self -discovery, but the information available so far are promising. At the moment the spicy, herbal, a mature fruit is already dominated in the background, but it will still be put in the foreground. The wine is already very juicy on the palate, and there is a tight phenolic. Enormous concentration through very low yield, you can chew the wine.
[DR] Gray Natural is a so -called cellar cuvée. Like the Grauburgunder SE's of the past few years, this wine is made exclusively from the Grauburgunder grape. We read the grapes at different times and they also adopt them differently. A part has matured on the mash for 4 months, which gives the wine a stable, tannins containing tannins. Part was fermented in new barriques, which gives the crying a round body. In addition, there is a part with a short mash stand for the fruit and part of direct pressing for minerality and acidity. The wine is then married after fermentation. The 2019 is completely fully fonded and has a very nice orange-rosarote color.
All of our wines are titled as "German wine", since light and unfiltered wines are not the product specification country wine/quality wine correspond to.
13 vol% alcohol