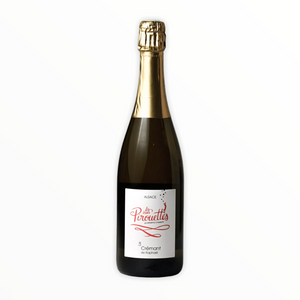 Les Vins Pirouettes - Pet Nat de Raphaël 2018
Vineyard
Les Vins Pirouettes
Wine
Pet Nat Gc W de Raphaël Blanc
vintage
2018
Winemakers
Christian Binner
origin
Alsace / France
Grapes
Alcohol content
13% vol.
taste
When opening, the wine is bursting with strength, strength and spice.
The little story

A nice project, a nice selection of "natural" wines that are made in close cooperation with various small, biological and biodynamic winegrowers: Stéphane, Jean-Luc, Julien, Eric, Hubert & Christian, René, Olivier, Raphaël, Jean- Marc and Claude.